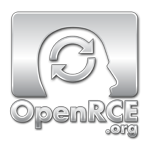 Flag: Tornado! Hurricane!



OllyDbg PE Header Parsing DoS Vulnerabilities
Debugging
ap0x
OllyDBG-PE-Header.zip
March 11 2006
.386
.model flat, stdcall
option casemap :none ; case sensitive

include \masm32\include\windows.inc
include \masm32\include\user32.inc
include \masm32\include\kernel32.inc

includelib \masm32\lib\user32.lib
includelib \masm32\lib\kernel32.lib

.data
MsgTitle db "[Simple MessageBox]",0h
MsgText db "This is a very simple program ;)",0h
.code

start:

; MASM32 antiOlly example
; coded by ap0x
; Reversing Labs: http://ap0x.headcoders.net

; I have modified the PEHeader of several included .exe files.
; Fake values I have entered in PEHeader make OllyDBG crash or
; not recognise sections.

PUSH 40h
PUSH offset MsgTitle
PUSH offset MsgText
PUSH 0
CALL MessageBox

PUSH 0
CALL ExitProcess

end start

There are 31,287 total registered users.