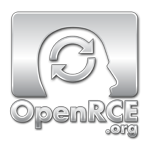 Flag: Tornado! Hurricane!




The Anti Reverse Engineering Database provides the analysis and desription for a number of various anti debugging, disassembly and dumping tricks. This resource aims to help reverse engineers locate, identify and bypass such techniques. If anyone would like administative access to this this section of the reference library, let one of the admin's know. This reference section was initially contributed to OpenRCE by ap0x.

While some of the techniques are listed in conjunction with a specific target, they may be adaptable to other targets. The initial batch of anti-analysis techniques contributed by ap0x are listed as commented MASM source. However, future contributions can be in whatever free form desired. To contribute to this section, please contact Pedram for admin access to the anti-re database.



There are 31,302 total registered users.