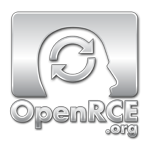 Flag: Tornado! Hurricane!




This reference section was initially contributed to OpenRCE by quig. To contribute to this section, please contact Pedram for admin access to the packer database.

The Packer Analysis Database provides the analysis and description for an array of commonly used executable packers. This resource aims to help analysts identify which packer is used, give shortcuts on how to find the original entry point (OEP), and provide an overview of the packers functionality.



There are 31,299 total registered users.